Ingredients
Organic black bean spaghetti
Organic sprouted tri blend rice
Organic broccoli
Organic red bell pepper

Sauce
Coconut amino acids
Extra virgin olive oil (optional)
Pink Himalayan salt
Black pepper
Smoked paprika
Cayenne pepper
Chili flakes
Prep
Cut the broccoli heads into florets. Cut the bell pepper into thin slices.
Directions
Start by placing the rice to cook with the direction specified on the package.
Next, place the spaghetti to boil following the instructions on the package.
After, place the broccoli and bell pepper in a steamer and steam until soft enough to bight.
While the veggies steam and the noodles boil let's do this sauce. Add 10 tbsp. of coconut aminos into a small bowl with 2 tbsp. of extra virgin olive oil (optional but makes the dressing), salt & pepper to taste, 1 tsp. cayenne, 2 tsp. paprika, and dashes of chili flakes.
Drain and rinse noodles with filtered water (no fluoride in my cooking).
Finally, place the noodles in a pan big enough to hold everything and add in the veggies dressing them in the sauce and you're all done.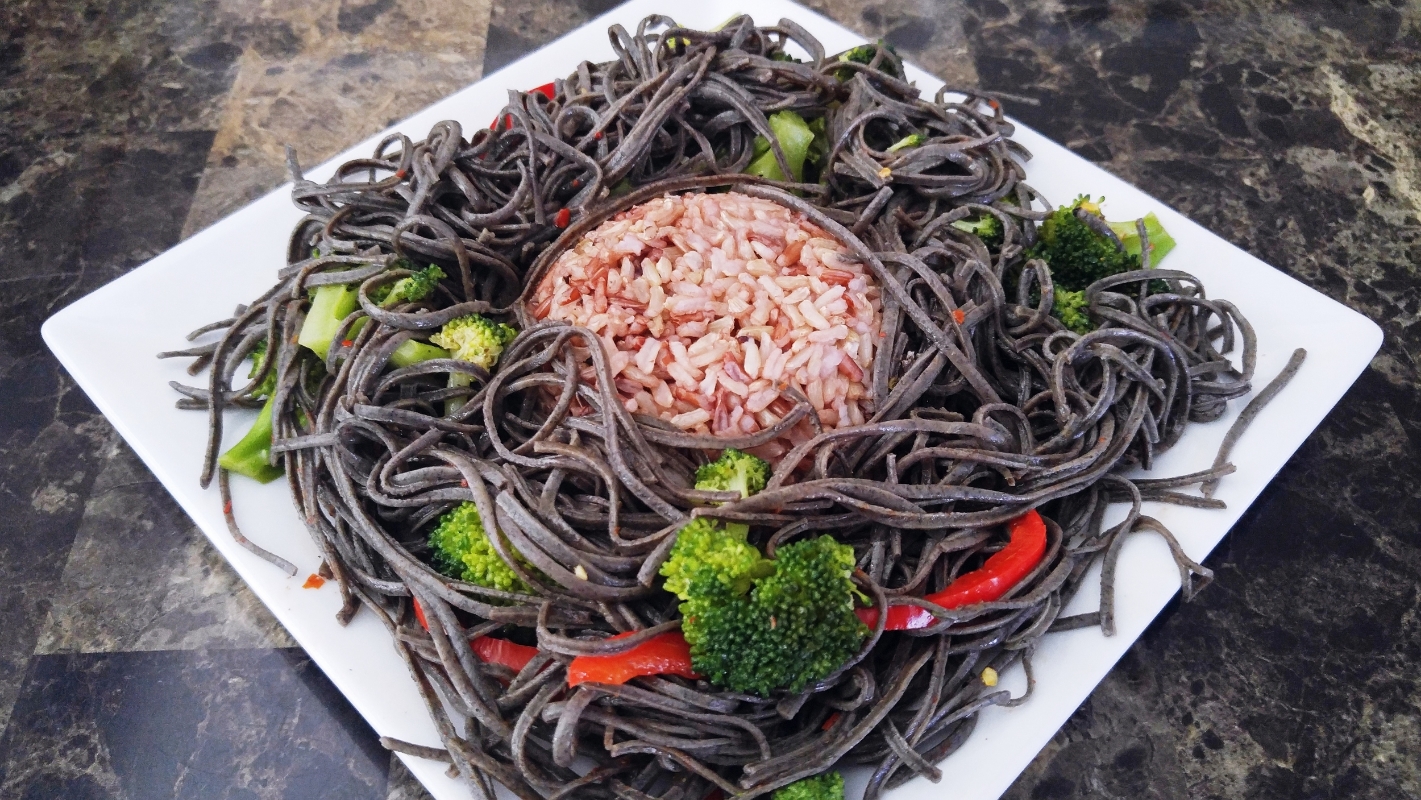 Servings: This recipe serves 3-4 people
Benefits
High in protein, fiber, vitamins and minerals
AUTHOR'S LINKS
Jewelry Shop – http://zeropointjewelry.com
Social Sites: Twitter, Google+ - DeyMaLex
Email: lexsea13@gmail.com